We desire to see lives transformed by God, through the gospel, for His glory.
Freedom is a gospel-centered church. The gospel is the good news of Jesus' victory over sin and death and it changes everything. In 2006, a group of like-minded believers launched Freedom Church with the conviction that this gospel be central, that leadership be biblical, that membership be meaningful, and that styles be flexible.
After meeting in the Lincoln Cultural Center for a couple years, Freedom purchased the old Belk department store building on 125 E. Main St. in 2008. From this location we seek to love and serve our city with the gospel, and in particular, we labor toward the following aims, which we refer to as Freedom in 4D:
OUR APPROACH
Freedom in 4D
OUR APPROACH
Freedom in 4D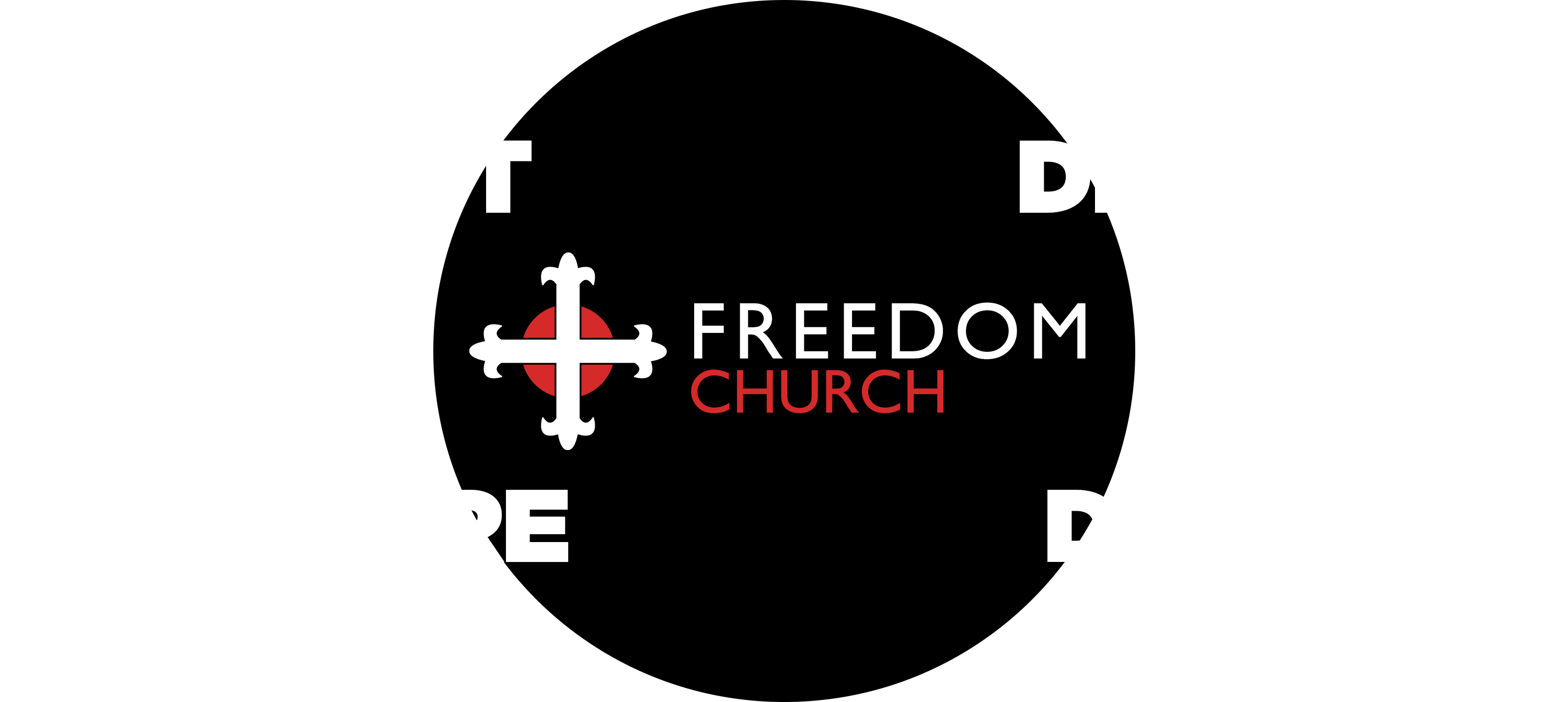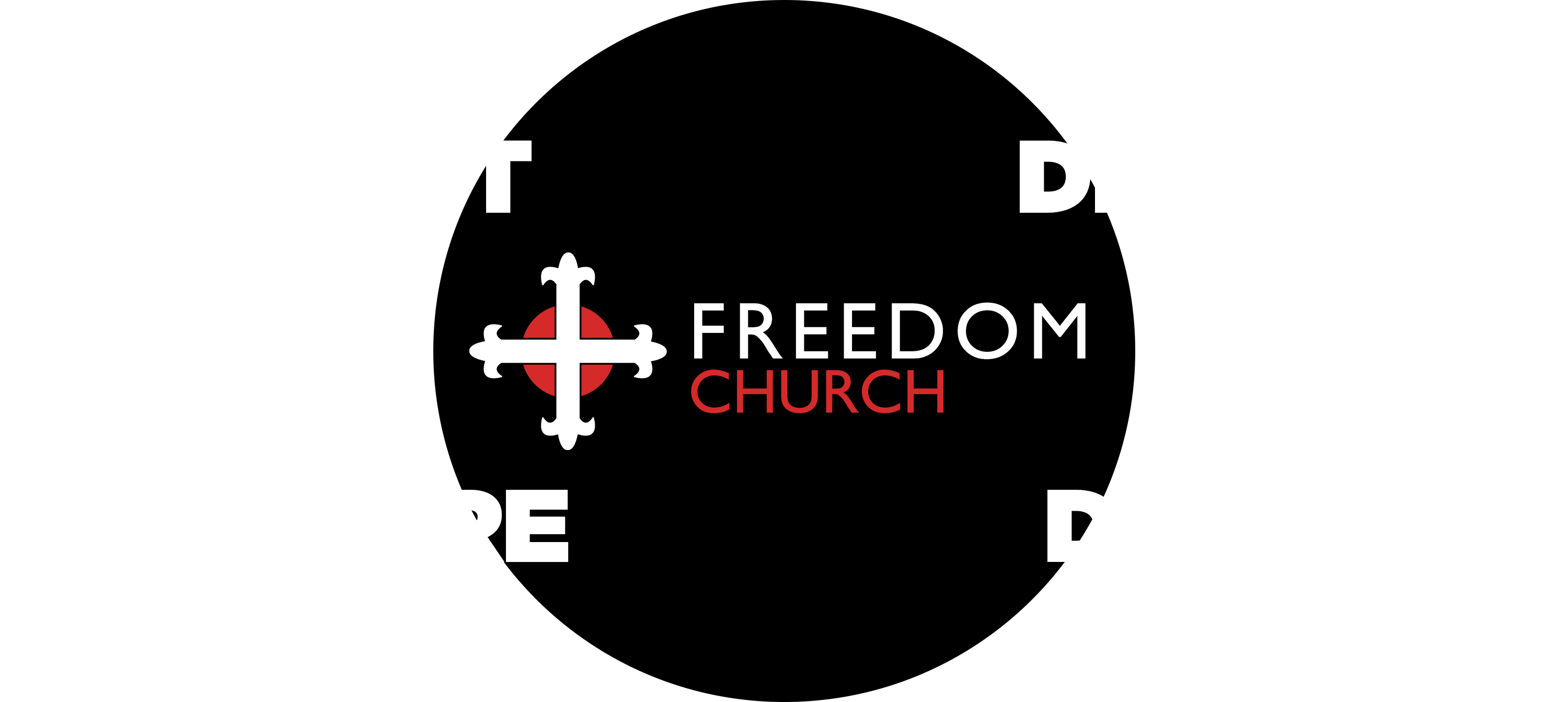 At Freedom Church we desire to know God and to make Him known. To "know God" in the Scriptures means more than merely attaining information. It has to do with both understanding and experiencing King Jesus as your ultimate joy and treasure (Ps. 16:11; Ps. 37:4; Mt. 13:44-45). We want people to understand the Gospel and experience the life-changing power of Jesus in such a way that God is their ultimate DELIGHT. We do not want a church of 'religious people' but instead a church of those who find their most joy and pleasure in God Himself. We believe that this pursuit of more intimate knowledge of Christ never ends, since the riches of Christ are "unsearchable" (Eph. 3:8). We want unbelievers to come to know Christ as Lord and Savior and for the believer to press on to know Christ more (Phil. 3:10).
Every week we will gather to delight in our Triune God corporately for worship through the study of the Scriptures, prayer, fellowship, taking the Lord's Supper, and the giving of our offerings – all of it – that we may know and delight in Christ more and more. We also want to help people individually delight in Christ more and more through daily spiritual practices.
We long to see believers grow into the image and likeness of Christ. We are passionate about seeing people become Disciples of Jesus. To accomplish this, we are committed to helping form healthy gospel-centered community through "Discipleship Groups." These "D-Groups" are sermon-based small groups that will meet weekly in homes to live out the "one anothers" of Scripture. The groups will practice the following:
Socializing and Sharing
Study/Discussion of the previous Sunday's sermon (or special focus for that week)
Prayer and Worship
Freedom to digress
Local ministry projects
We see these D-Groups as necessities for healthy church members. Lack of participation makes it next to impossible for the Elders to exercise appropriate care for members. Therefore in the membership covenant we ask that you commit to meeting together consistently in one of these small groups.
We believe that Jesus calls every believer to be a missionary. Together, we are to "go and make disciples of all nations." (Matthew 28:18-20). Therefore the first way that we will engage our world is by Declaring His gospel to every tribe, language, people and nation in our backyard and abroad.
We intend to do this through:
Personal Evangelism
Church Planting
Mission Trips
We also believe that God has called Christians to display Christ-like justice and mercy in our community. Therefore, we will be a church that is committed to aiding the poor, caring for the sick, standing up for the oppressed, and defending those who cannot defend themselves. (Ps. 10:17-18; Lk. 4:18; Ro. 12:15; James 1:27).
This aspect of our mission will take many shapes and forms. However, our focus will be on glorifying Christ through active and passionate social justice.
We intend to:
Serve the poor and the needy by providing for them physically and spiritually.
Pray and provide assistance for the sick.
Fight for the rights of those who are oppressed by slavery or abuse.
Care for the orphan, those who are racially discriminated against, the unborn, and all others who are without a voice to defend themselves.
Freedom Church stands in the line of Historic Christianity. Covenant Members of Freedom Church must affirm and believe the following nine core, historic beliefs.
The Nine Core Beliefs are:
1. THERE IS ONE TRIUNE GOD:
There is only one true and living God who is the Creator of the universe. He exists eternally in three Persons – the Father, Son, and Holy Spirit.
2. THE BIBLE IS GOD'S WORD:
The Bible is God's written revelation of Himself to mankind divinely given through human authors who were inspired by the Holy Spirit. It is entirely true, totally sufficient, and completely authoritative for matters of life and faith.
3. PEOPLE ARE CREATED IN GOD'S IMAGE:
Human Beings are created by God to bear His image. They are the crowning work of His creation worthy of love, dignity, and respect regardless of matters like age, race, gender, or class.
4. PEOPLE ARE IN NEED OF REDEMPTION:
Because of the Fall, the image of God in people is distorted but not lost. All people have disobeyed God willfully through sin; thus inheriting both physical and spiritual death and the need for redemption. All human beings are born with a sin nature and into an environment inclined toward sin. Only by the grace of God through Jesus Christ can they experience salvation.
5. JESUS IS BOTH LORD AND CHRIST:
Jesus is both fully God and fully human. He was born of a virgin, lived a sinless life, died on the Cross as a substitute for mankind, was raised from the dead, ascended into heaven, and will one day return.
6. JESUS IS THE ONLY WAY OF SALVATION:
Salvation comes only through Jesus Christ, the only mediator between God and man. No other religion, belief, or person can reconcile God and man. He alone can provide forgiveness and eternal salvation.
7. SALVATION IS BY FAITH ALONE:
Salvation comes only through a faith relationship with Jesus Christ, the Savior, as a person repents of sin and receives Christ's forgiveness and eternal life. Salvation is instantaneous and accomplished solely by the power of the Holy Spirit through the Word of God. This salvation is wholly of God by grace on the basis of Christ's life, death and resurrection, not on the basis of human works. All the redeemed are secured in Christ forever.
8. THE CHURCH IS CHRIST'S BODY:
The Holy Spirit immediately places all people who put their faith in Jesus Christ into one united spiritual body, the Church, of which Christ is the head.
9. JESUS CHRIST WILL RETURN:
God will bring the world to its appropriate end in His own time and in His own way. At that time, Jesus Christ will return personally and visibly in glory to the earth. Christ will judge both the saved and unsaved. Those who have trusted Christ will receive a glorified body and dwell forever with the Lord. Those who have not trusted in Christ will spend eternity in hell, the place of everlasting punishment.
If you are interested in becoming a member of Freedom Church you will need to attend one of our membership classes.
For more information please contact Pastor Michael or Pastor Josh
or sign up for our next class here.
We are driven by the following passions to achieve the following goals:
1. THE GOSPEL
Teaching that's rooted in the Gospel of Jesus–the central message of God's Word.
Goal: To keep the Gospel central in everything we think, say, and do. We intend to dwell on the Gospel deeply, to live on it desperately, to teach it faithfully, to sing about it passionately, to reflect on it in the Lord's Supper weekly, and to live it out obediently.
2. DIVERSITY
That's reflected in leadership, the congregation, and our love for the nations
Goal: To develop a multi-racial, multi-generational leadership and congregation.
3. MERCY MINISTRY
Ministries that meet the urgent physical & spiritual needs of our city and the world
Goal: To impact the world through ministries of word and deed. We do not exist to develop programs for people to attend in a building, but rather to equip people to serve others in the city and the nations.
4. MISSIONAL COMMUNITY
A church where meaningful relationships are formed.
Goal: For small groups to gather weekly in homes for sermon application, prayer, fellowship, and ministry in the city. Each small group will have a "shepherd" to the lead word and care ministry, and a "deacon" to lead the "deed ministry." The goal will be to do at least a couple projects in the city every year, led by the deacon of each small group.
5. TRANSPARENCY
Expressed by honest questions and humble repentance, not pharisaical legalism.
Goal: To cultivate a church that is authentic, where seekers, doubters and Christ followers are welcomed.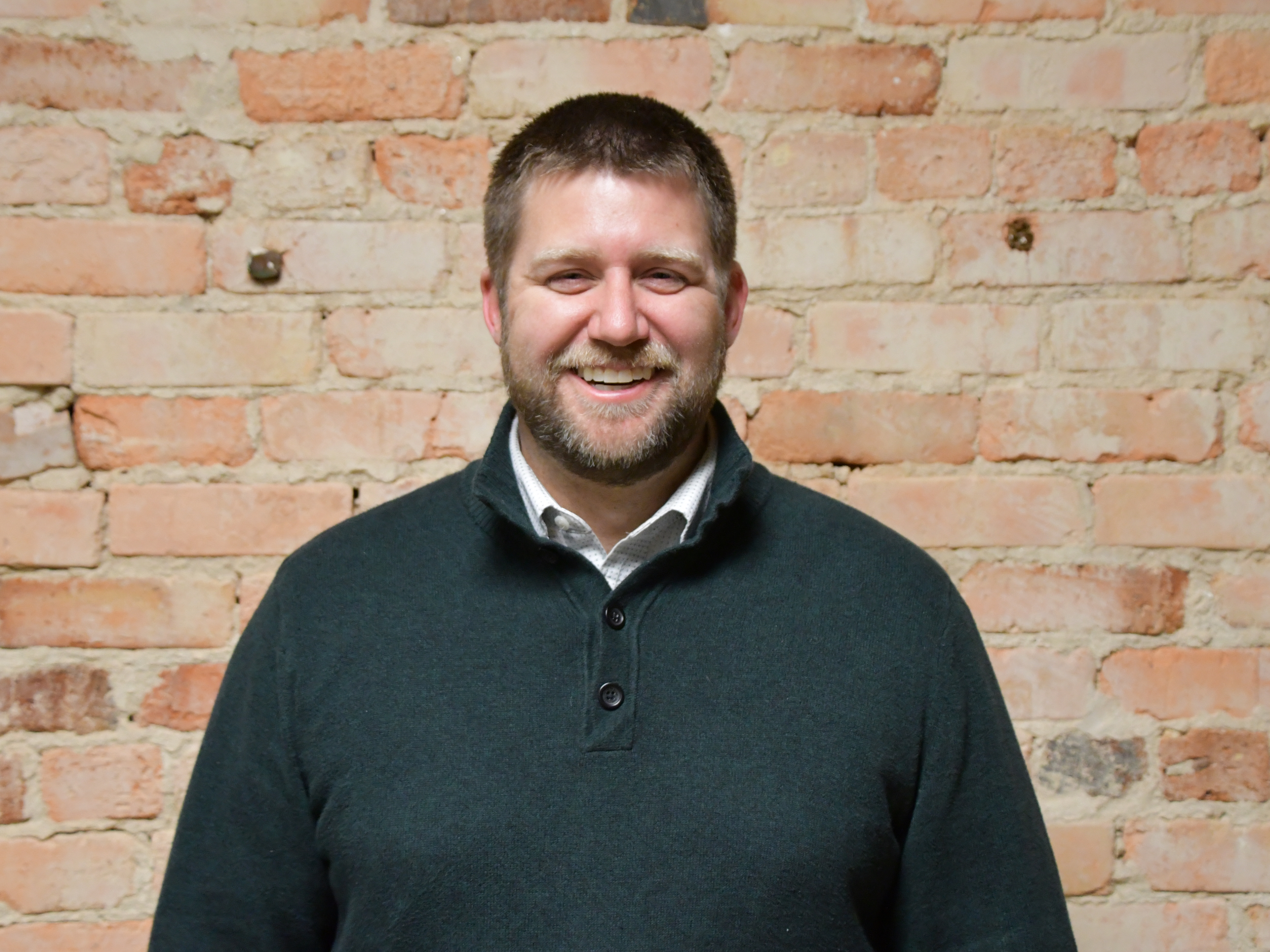 mwhite@freedomchurchnc.com
ABOUT MICHAEL
Michael joined the staff at Freedom in early 2015 as the worship leader and associate pastor. He now does most of the preaching and teaching at Freedom and provides leadership and vision for the elder team and church. Michael grew up in Newton and Spartanburg, SC, but he's also lived in Raleigh and the Chicago area. He and his wife Jana have two children and enjoy hiking, traveling, and following University of South Carolina athletics.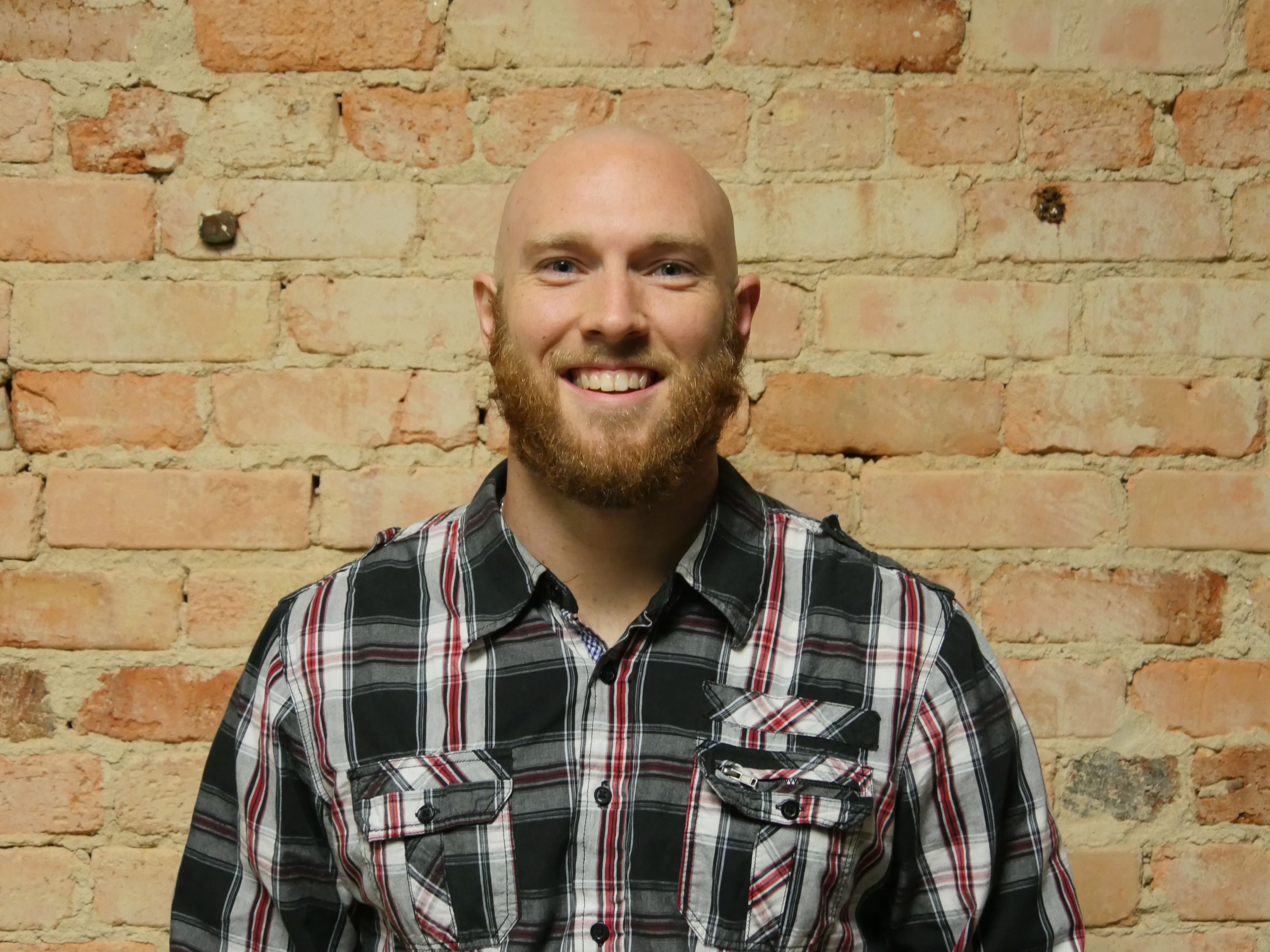 jsugg@freedomchurchnc.com
ABOUT JOSH
Josh has been a part of Freedom since early 2013, and he joined the staff in December 2014. Josh makes things run at Freedom, and he provides oversight and leadership for the operations and ministries of the church. Josh grew up in Raleigh, and he and his wife Brie have three children. They enjoy following NYC sports (especially Rangers hockey), CrossFit, and fellowship with their Freedom family.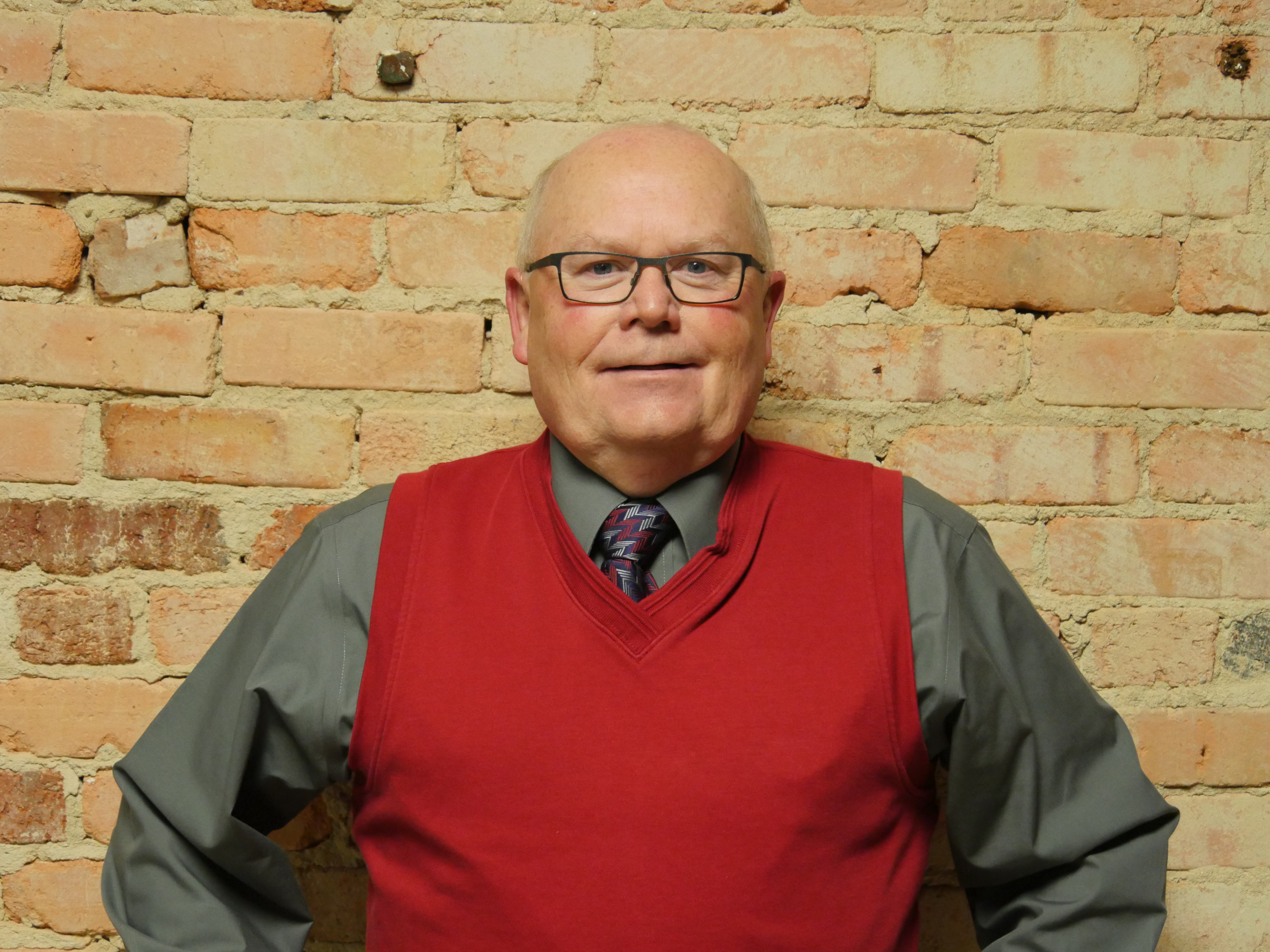 rgoodhue@freedomchurchnc.com
ABOUT RIC
Ric came to Freedom in 2014 and joined the elder team in May 2017. Ric served our country in the U. S. Air Force (retired), and currently works as a medical equipment planner for a regional hospital system. He and his wife Cindy have one adult child and three grandchildren. Ric enjoys racquetball, travel, and time with his g-babies.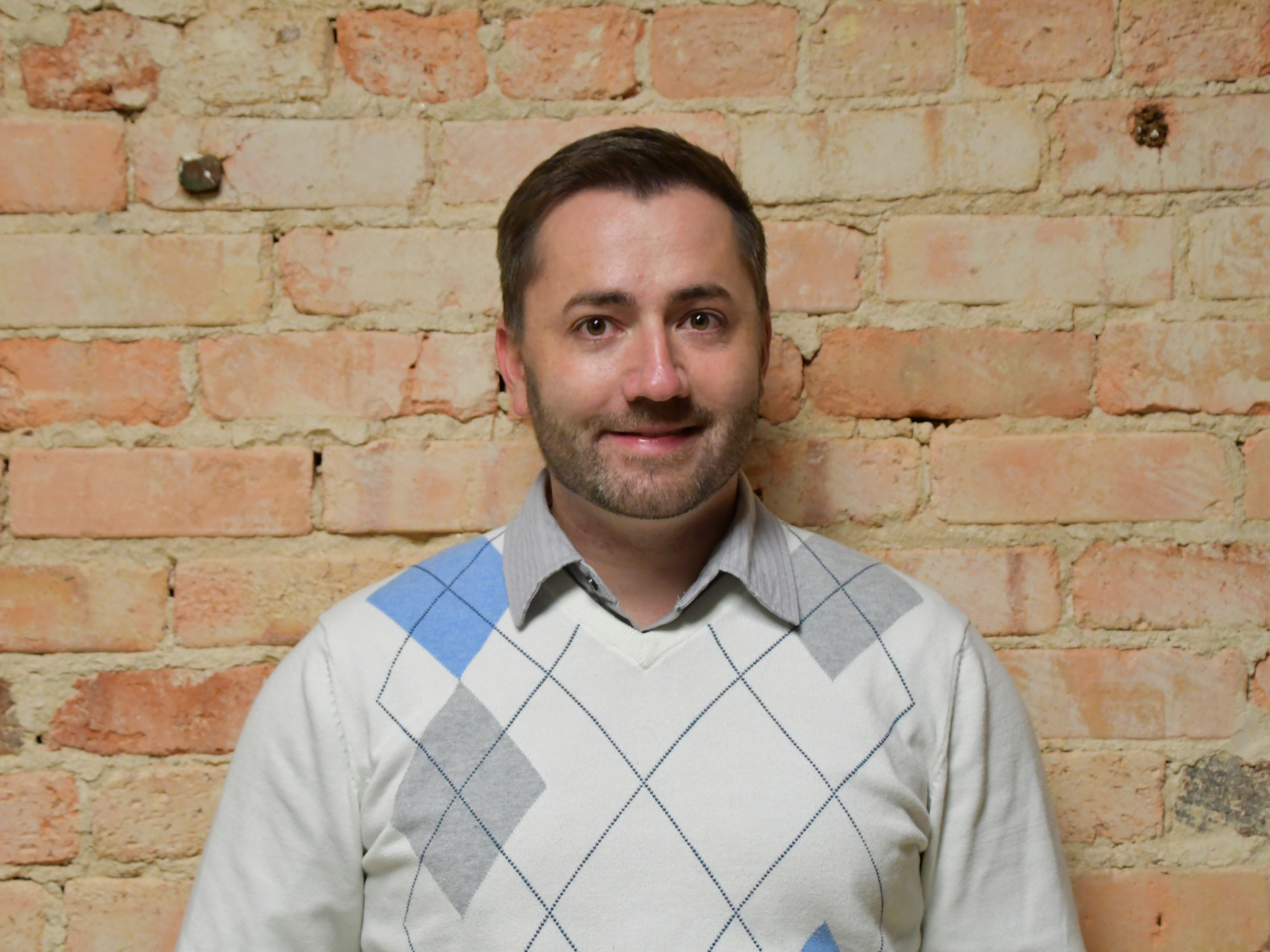 misenhour@freedomchurchnc.com
ABOUT MICAH
Micah came to Freedom in 2014 and joined the elder team in May 2017. Micah works as a senior development engineer for an optical communications company. He enjoys hobbies ranging from kayaking, snowboarding, and hiking to shooting and metal working. He also makes a mean cheesecake (seriously).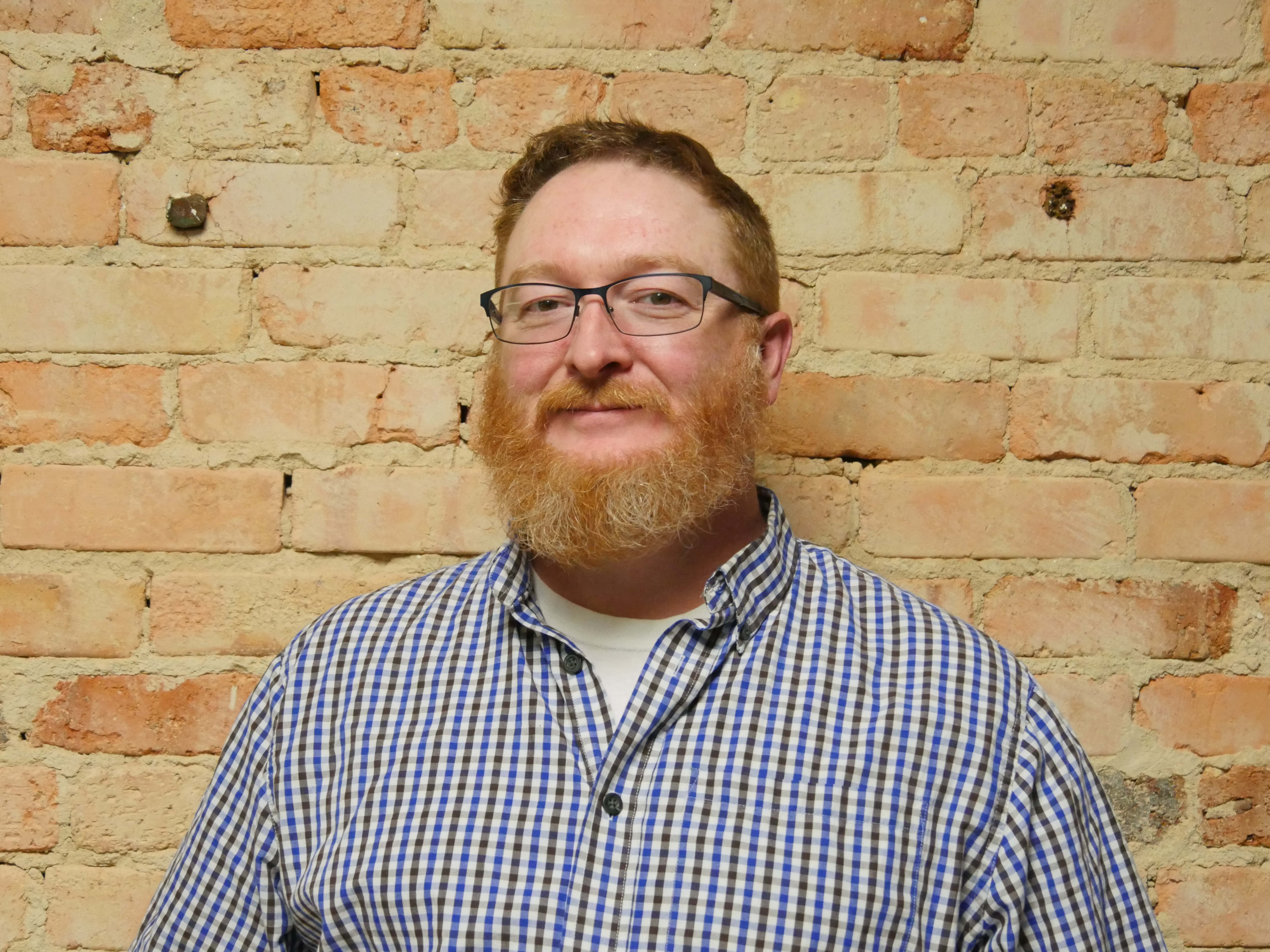 rowen@freedomchurchnc.com
ABOUT ROB
Rob came to Freedom in 2015 and joined the elder team in May 2017. Though he grew up in Lincolnton, he has also lived in Kansas and Pennsylvania. Rob works in IT for a large national retailer, and he and his wife LeAna have four daughters. Rob enjoys hunting and fishing, building things, travel, and sharing candid video of airport runners with the world.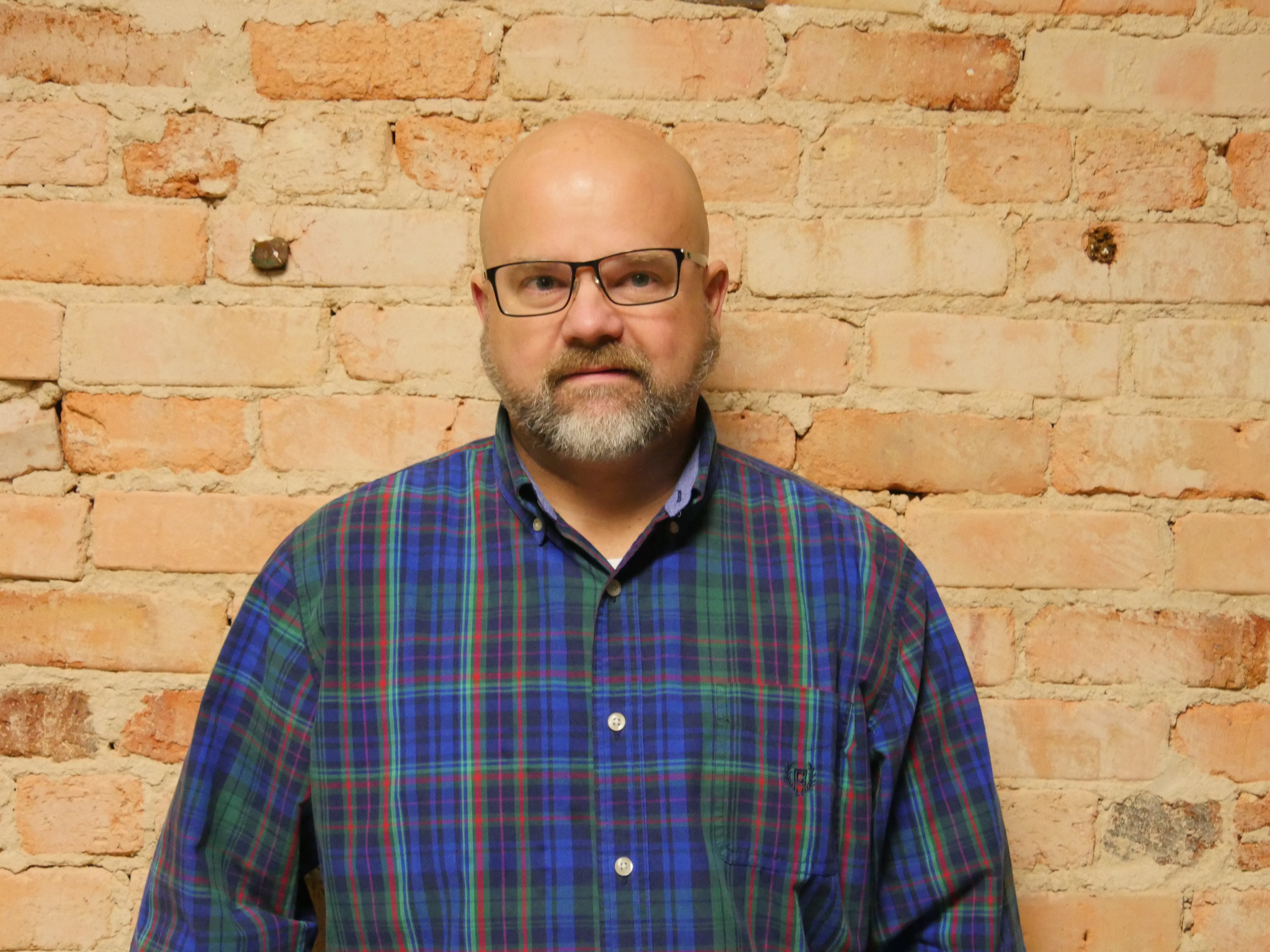 esipe@freedomchurchnc.com
ABOUT EDDIE
Eddie helped found Freedom Church in 2006, and he rejoined the elder team in 2014. Eddie works in IT for local law enforcement. He and his wife Beth have three grown children, and are excited to welcome their first grandchild in December. Eddie enjoys following the Dallas Cowboys and Duke basketball and renovating older homes.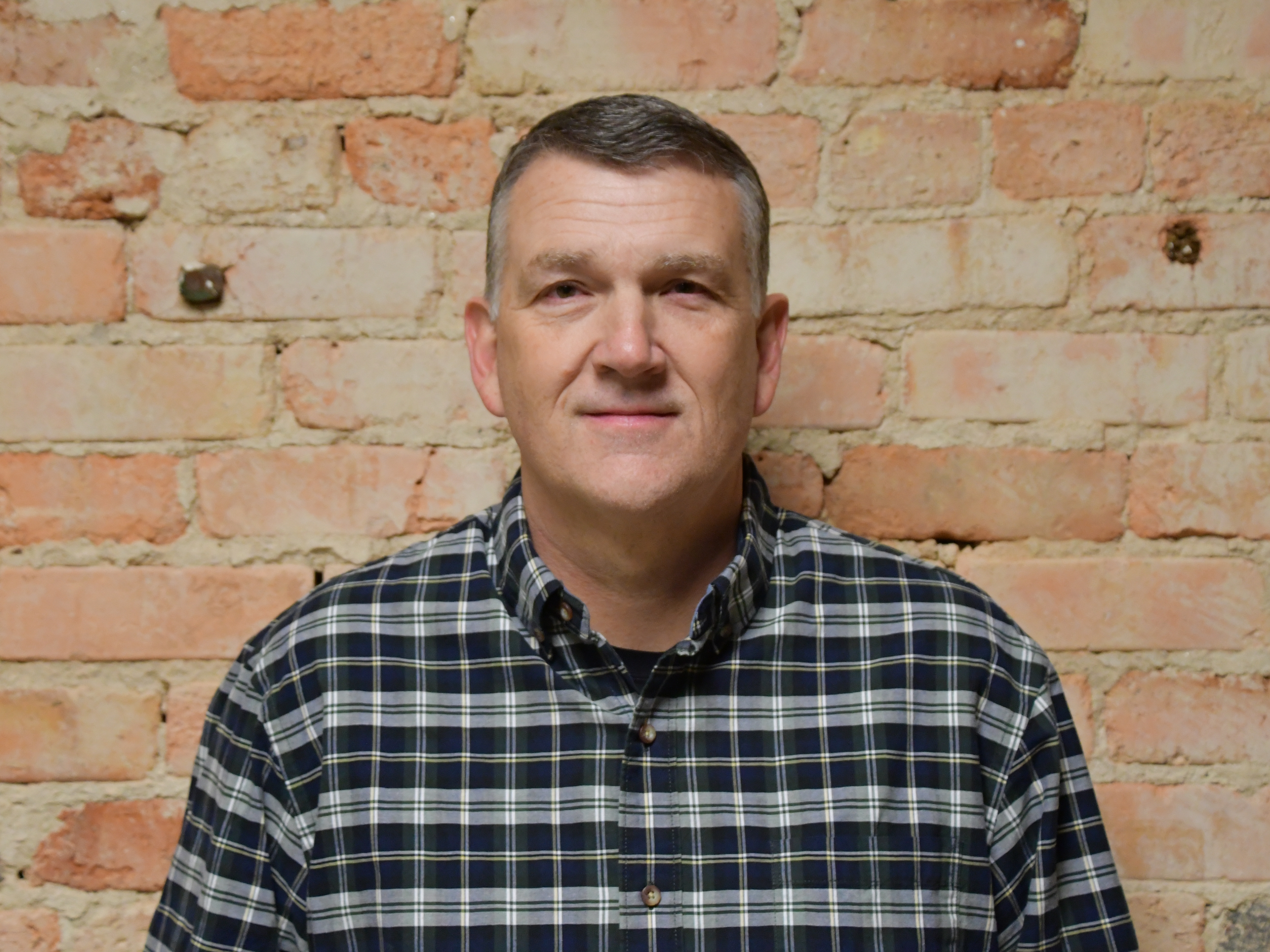 dturner@freedomchurchnc.com
ABOUT DARREN
Darren helped found Freedom Church in 2006, and he rejoined the elder team in May 2017. Darren recently retired from a career in law enforcement, although he finds himself busier than ever. He and his wife Connie have two grown children, and welcomed their first grandchild in 2016. Darren enjoys golf and Lincolnton High School athletics.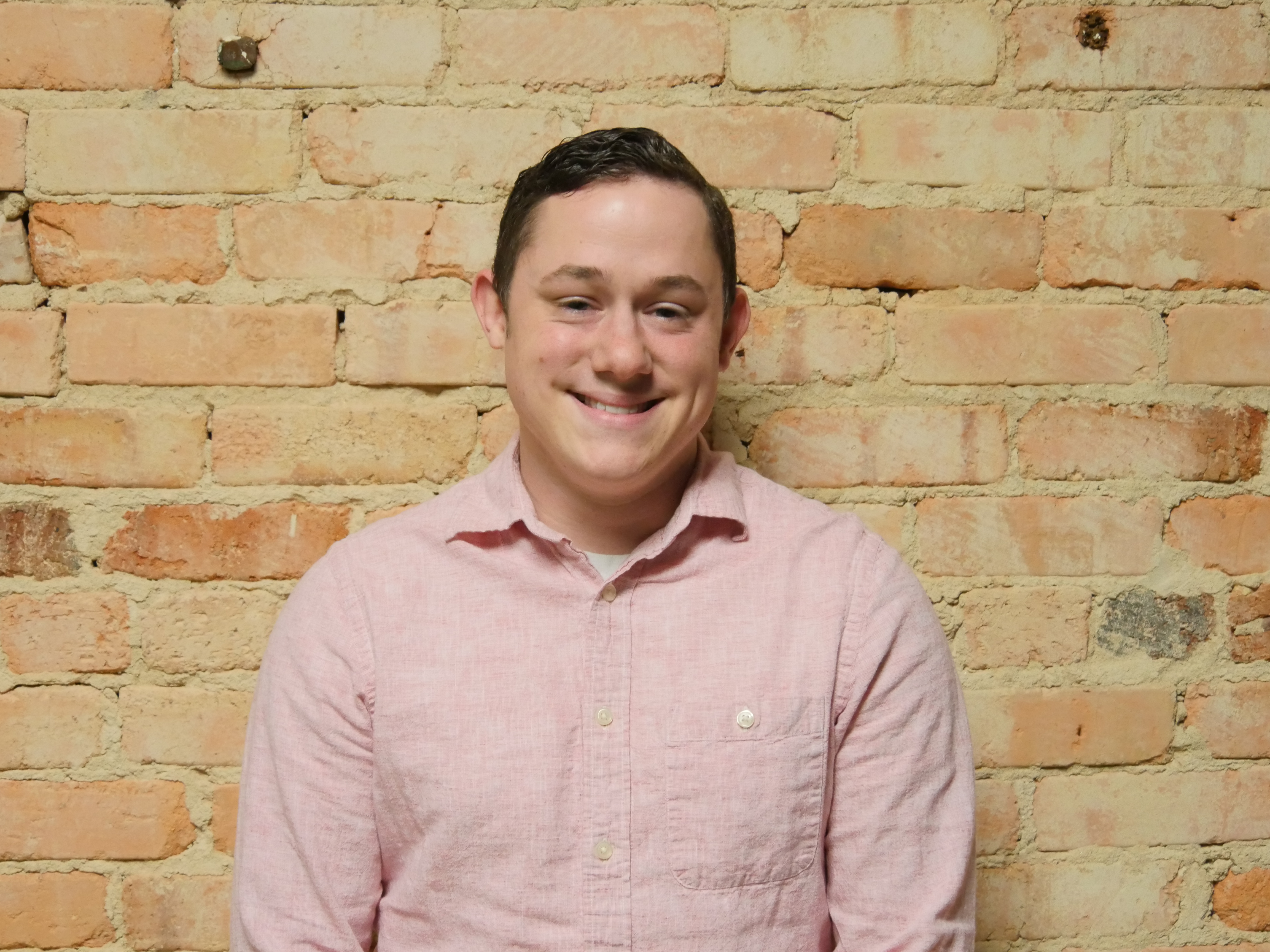 ABOUT CHRIS
Chris joined the team as our worship intern in May 2017. With our lead pastor and the worship team he plans and leads music that centers on the gospel. Originally from Troutman, Chris served a church in Rutherfordton for three years before making his way to Lincolnton. He and his wife Hannah have one son, who they are adopting from Bulgaria. They enjoy reading, hiking, volleyball, and time with family.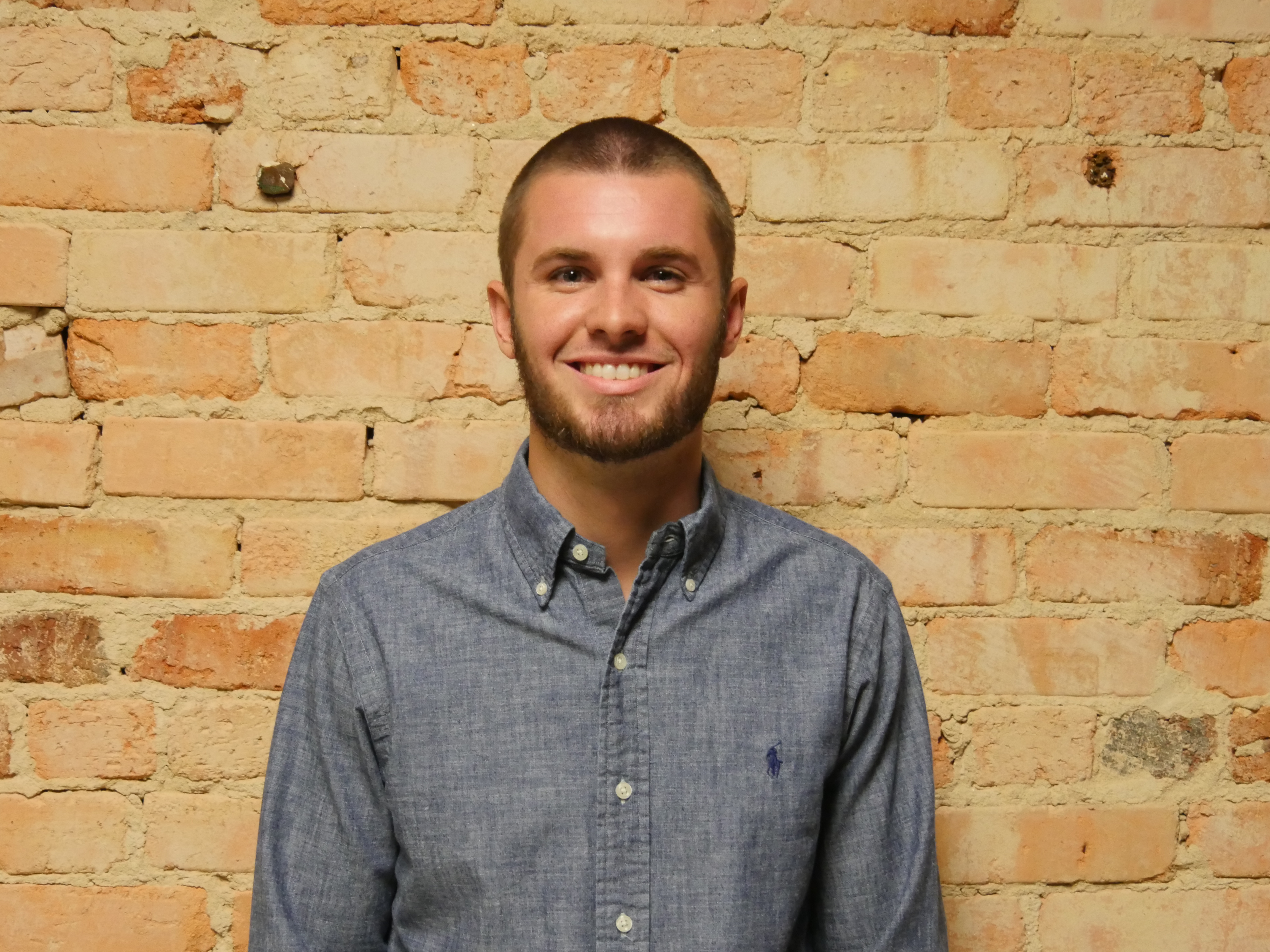 ABOUT BRENT
Brent grew up at Freedom and joined the team as an intern in May 2016. Our "do everything" intern, Brent is responsible for worship production, guest outreach and follow-up, various facility and administrative tasks, helping lead our students, and whatever else needs to be done. When not working at Sally's YMCA, Brent enjoys golf, disc golf, and keeping up with Duke basketball.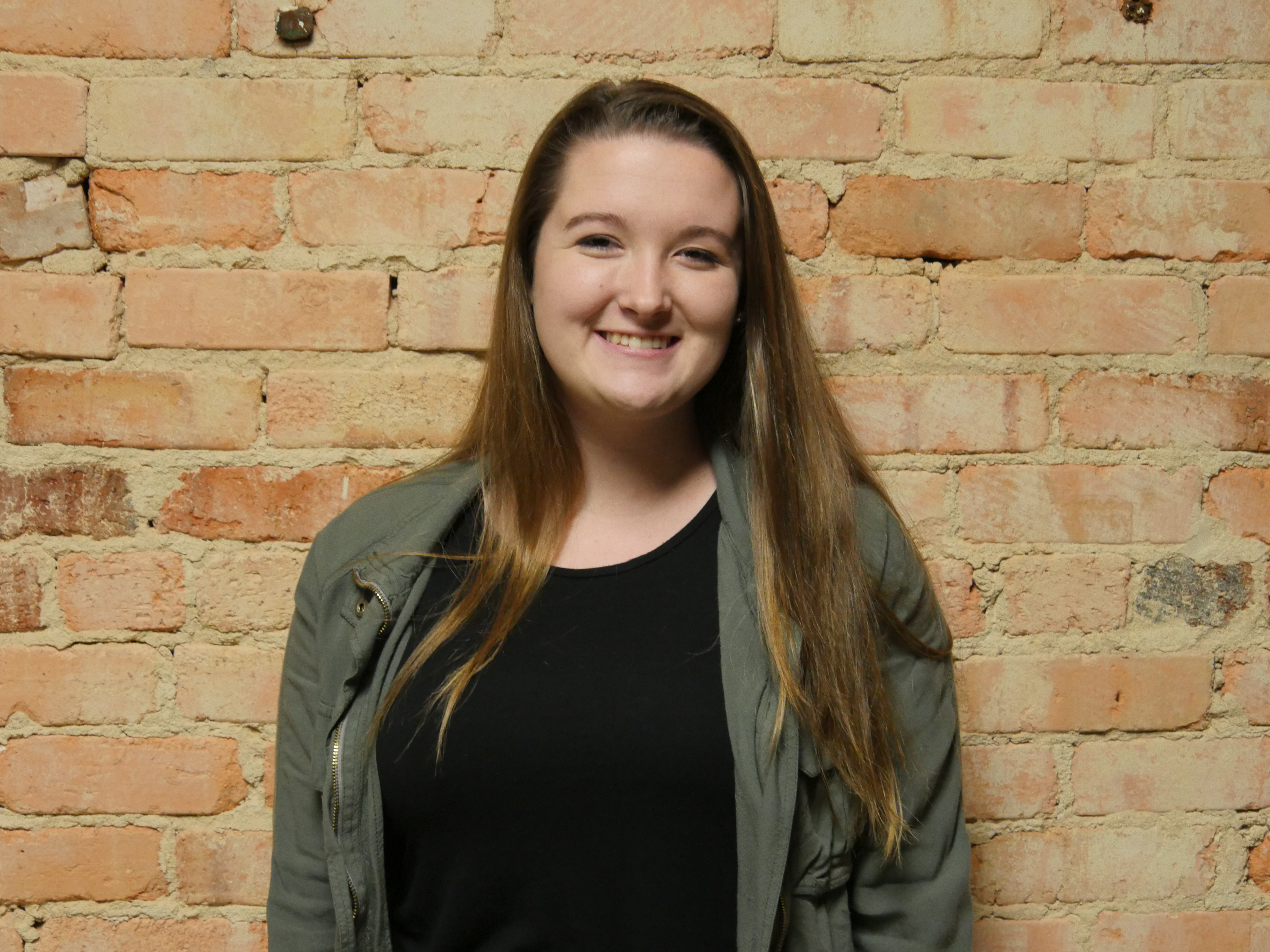 ABOUT ERIN
Erin joined the team as an intern in June 2017. She grew up in Pennsylvania, but has called the Lincolnton area home since 2008. Erin is responsible for scheduling and facilitating our children's workers, various administrative tasks, and helping lead our students. In her free time, Erin enjoys creating art for Valleytop Creative, hiking, and travel.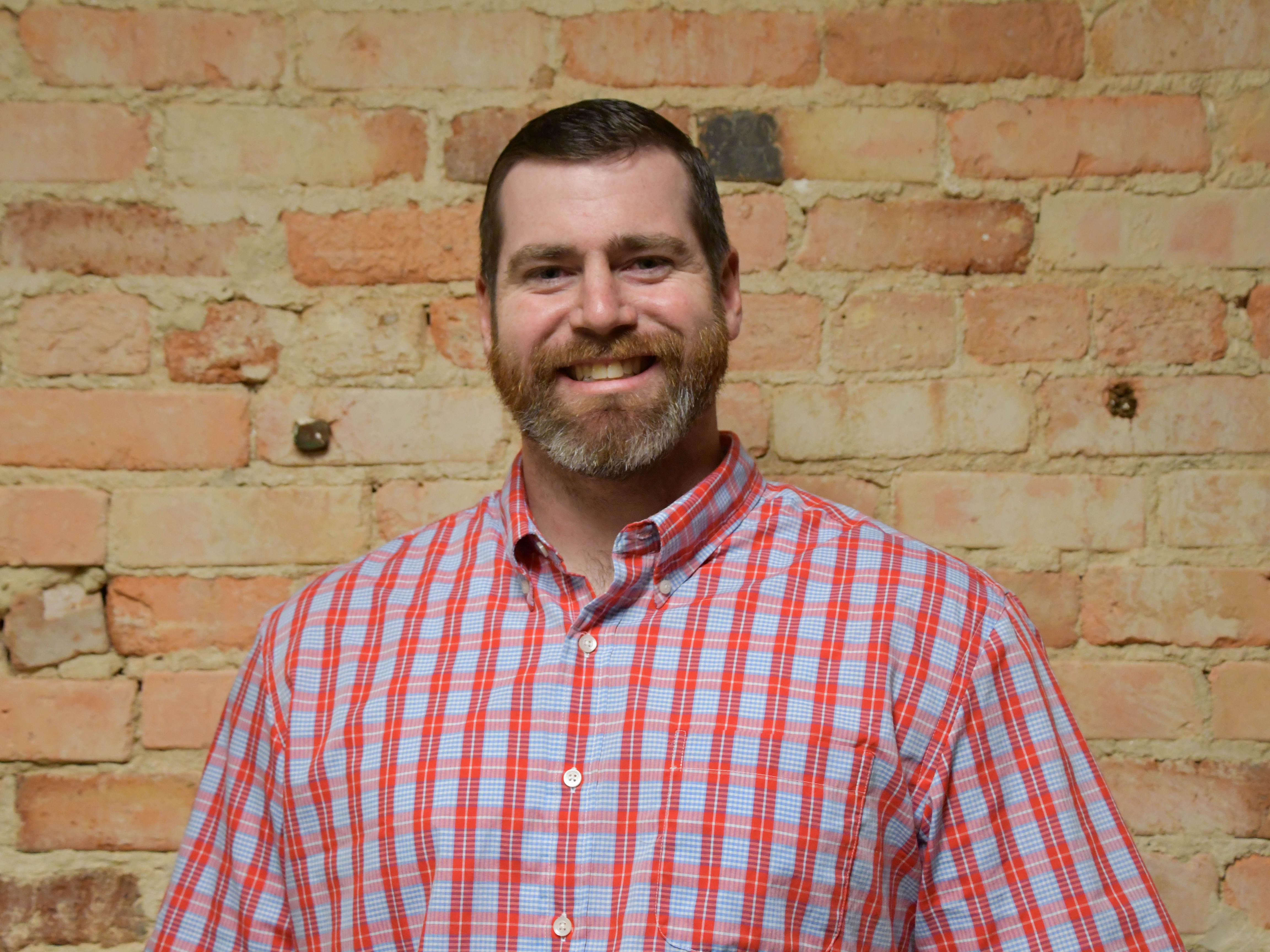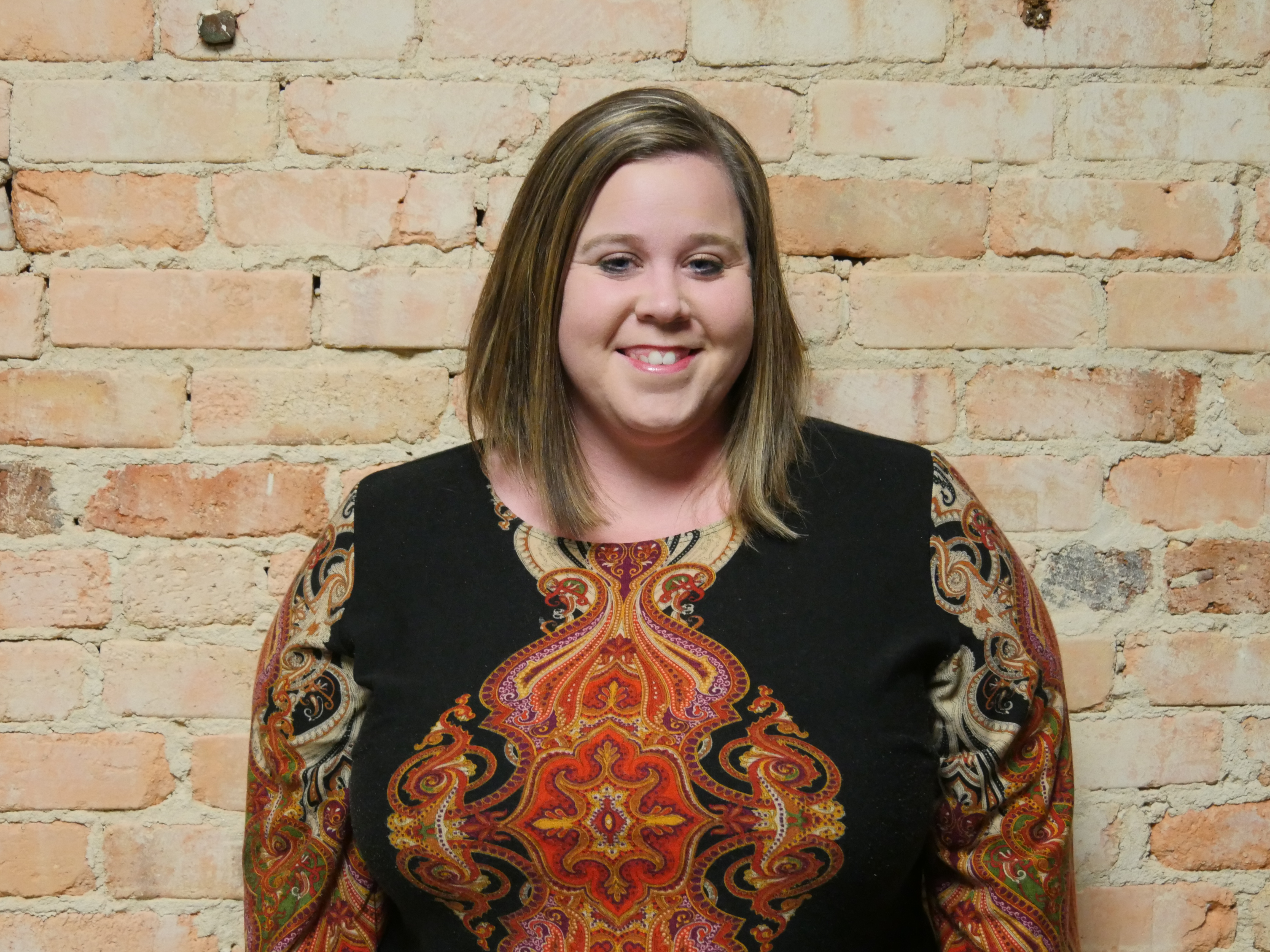 women@freedomchurchnc.com